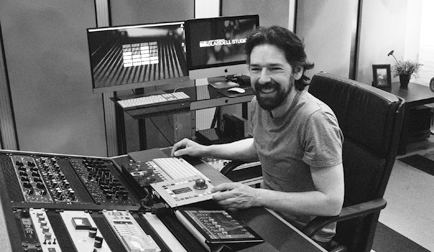 Bio
My name is Michiel Cornelisse (1971 - Uithoorn) and I am the owner and engineer of Blaisdell Studio. I made my first multitrack recording in 1985, got bitten by the bug and haven't stopped making records since.
Being a musician myself, as well as being exposed to live music and great musicians all the time as an engineer, I'm driven to have recorded music feel 'as if you where there'. Working as a producer, recording and mixing engineer most of my musical career, I've learned the process of making records inside and out. My ambition to bring out the best in music and recorded sound eventually led me into the very special realm of mastering.
I'm also the longstanding live sound engineer for the balkan heavy hitters - Amsterdam Klezmer Band and I have been mixing the live sound for the likes of Daily Bread, Ralph de Jongh & Crazy Hearts, Luie Hond and Jammah Tammah, among quite a few others.